Marketplace
Facebook Marketplace- Buy Or Sell With People In The Community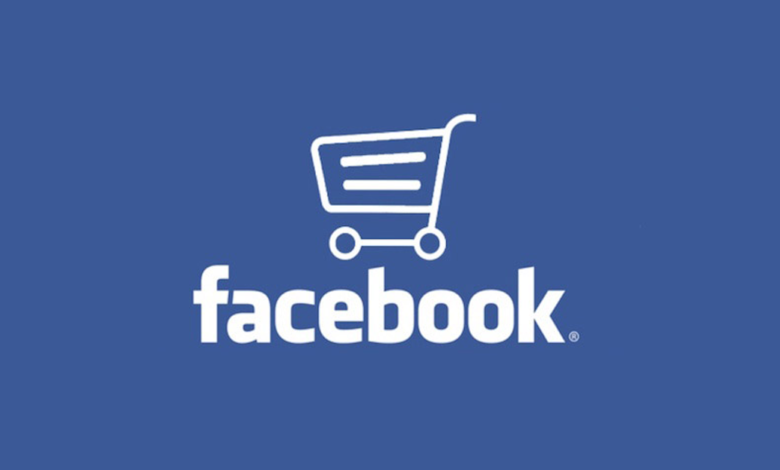 Nowadays, the digital world immensely indulges in our daily life. It's tough for us to breathe. It's deeply connected to us through different gadgets and amazing apps like Facebook, Instagram, and Twitter, where the world is growing quickly. Most businesses are shifting online as compared to physical. It saves rents of shops and direct physical contact with consumers, so less bargaining and fewer expenses, sold at the demanded prices hence more profit and ultimately less loss. Still, it would be best to have a good marking strategy to attract consumers.
Online marketplaces have revolutionized how we buy and sell items in the digital era. Facebook Marketplace, a popular platform with a large user base and user-friendly design, has experienced significant growth. This essay will explore its main benefits, features, and impact on online business practices.
What Is The Facebook Marketplace?
On Facebook, there is a location where the user of Facebook finds a place to purchase goods and services by using a digital shop known as Facebook marketplace live. If you want to sell your furniture, mobile phone or any other stuff, click some pictures and post them on Facebook. If somebody wants to buy, they will contact you, and if you wish to o purchase new clothes, bedding or curtain, you may also check the Facebook market for this. Thus it is the best option for buying and selling goods and services from the comfort of your home.
Provides Assesiability And Convenience
Facebook marketplace offers unparalleled convenience and directness for buyers and sellers. It integrates with Facebook's social networking platform function, allowing users to easily browse a wide range of goods and services in their local community. This user-friendly experience allows for easy searching for specific items or browsing alternatives.
Connected With Local Market
Facebook Marketplace focuses on localized buying and selling, enabling quick and easy transactions by connecting users with nearby sellers. This local focus promotes a sense of neighbourhood and trust, as buyers can meet sellers in person before finalizing a deal. This local focus allows for convenient advertising and proximity-based search results.
Huge Ranges And Variety
The Facebook Marketplace provides a variety of items in large-scale of the category of things like gadgets, household items like utensils of, kitchen cloths appeals, and automobiles as well as cars. It provides small business owners and individuals a platform to showcase their offerings to an active audience. This flexible and dynamic marketplace ensures customers can buy and sell items across various businesses, making it an ideal choice for companies looking to expand their reach.
Thus you showcase your talent product to everyone because social media now range from tiny little school students to senior citizens. Thus we should positively use this platform and earn and portray our goods there while making purchases from there easily.
Authentic Relationships And Security Measures
Facebook Marketplace uses connections to build trust and ensure transaction security. Users can check familiar friends and seller profiles, providing additional protection. The portal also offers safety advice to help customers complete transactions safely. Although caution is crucial, Facebook Marketplace aims to provide a secure space for users to communicate confidently. So it helps ensure security and builds customer and seller trust and good relations.
Cost-Efficient Marketing
Facebook Marketplace provides a low-cost option for people and small businesses to sell goods and services. Listing products on Facebook Marketplace is cost-free, unlike traditional advertising or specialized e-commerce platforms. Sellers can reach a large audience thanks to this affordability aspect without spending much money. Facebook Marketplace offers sellers and entrepreneurs a simple way to launch and expand their companies with the opportunity to increase revenue and visibility.
Improved Communication With Individuals
Facebook Marketplace encourages user social connection in addition to its commercial features. Direct discussions, price haggling, and information exchange are all possible between buyers and sellers. This social platform gives the purchasing and selling process a more personalized touch and offers chances to network and form relationships with others in the neighbourhood. Users' ability to post reviews and ratings promotes market transparency and confidence. Through shared interests and needs, Facebook Marketplace crosses traditional boundaries of commercial interaction.
Smooth Connection Building
Facebook Marketplace benefits from the platform's massive user base and broad reach as a component of the Facebook ecosystem. The marketplace is easily accessible to users.
How To Connect With Facebook Market Place
Although most of you are Facebook users and know very well about this marketplace, beginners must learn the joining process of the Facebook Market place. It is an easy process; you only need an active Facebook account. Thus if you want to buy anything or make a post related to a sale, log in to your account with specific credentials and then navigate market place there. You can find the navigation menu at the uppermost bar of the page.
Set your location there if it is not set previously. Check listing options; you can browse or post by selecting categories. Check the item's detail, and interact with the contact person whose number was provided there. Once you choose the item and have a purchase decision, arrange a meeting point and finalize your purchase, confirm the mode of payment and then be done. Thus purchasing from the Facebook marketplace is easy and time-saving. You can connect to this marketplace by using a mobile app too.
Points To Consider Before Purchasing
Facebook Marketplace needs a comprehensive structure for protecting buyers and sellers, requiring a defined dispute resolution procedure or returns a promise. This increases the chances of fraud and disappointing deals with customers. Thus make everything clear and in the written message form to avoid dispute.
Facebook's lack of a strict verification process for sellers due to which authenticity of the seller needs to be recognized by the consumers, which may reduce sales. Cash-only transactions can be inconvenient for buyers and sellers, raising concerns about trust and security. The need for integrated payment solutions raises concerns.
Conclusion
Facebook Marketplace has revolutionized the world of online marketplaces. It appeals to both consumers and sellers due to its smooth Facebook platform integration, regional approach, and wide range of categories. Facebook Marketplace has developed a digital marketplace that taps into the power of social relationships by placing a premium on comfort, safety, and price. Facebook Marketplace is a brilliant example of how technology may change how we buy and sell, empowering communities and individuals as online commerce develops. So it helps create good relationships, global networks, and accessibility to purchasing goods and services.