Sports
A Huge Amount Of Thrill | T20 Cricket 2023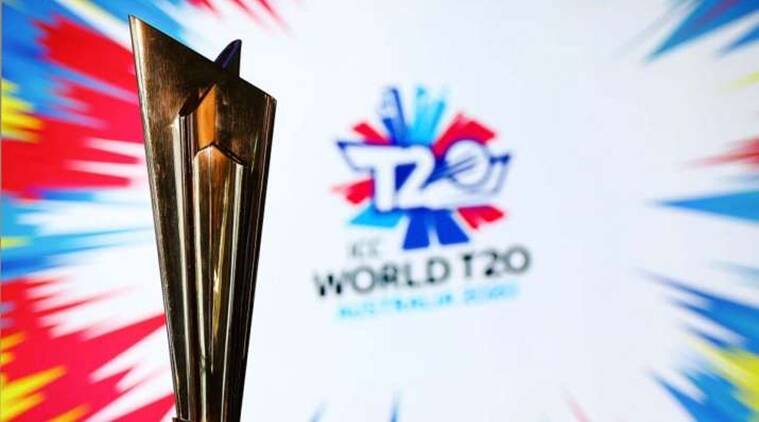 Since its introduction, the Twenty20 (T20) cricket format has gained immense popularity, drawing supporters worldwide due to its fast-paced and action-packed games. There have also been great games, including outstanding performances and unforgettable moments during the 2023 season. This article explores the most noteworthy matches, players from the 2023 T20 cricket 2023 season, and the factors that usually contribute to elevating its popularity. So, if you are a cricket lover, then exploring about the cricket, the T20 series and most importantly, the T20 cricket 2023 expected opportunities. Hence, without any delay, let's start discovering!
Teams And Rivalries
Twenty20 cricket will include a wide variety of teams in 2023, from established cricketing powers to up-and-coming nations, all ready to leave their imprint on the competition. With many skilled players and seasoned campaigners, traditional powerhouses like India, Australia, England, and Pakistan will join the game as strong challengers. Teams like Afghanistan, Ireland, and the Netherlands are among those that are becoming more well-known and challenging the current order. Intense rivalry is expected during the T20 Cricket 2023 season as teams from around the world vie for victory. Let's examine some of the well-known teams and rivalries that are likely to pique cricket fans' interest in more detail:
India And Pakistan
There is no need to describe the bitter animosity between these two neighbors. When India and Pakistan square up in a cricket match, it's more than just a game; it's a heated competition that sparks emotion and enthusiasm. Due to both sides' powerful batters, adept bowlers, and competitive nature, the T20 format only heightens the tension.
Australia Vs England
Their Ashes rivalry spills over into the Twenty20 league when Australia and England clash. Games between these two cricketing giants are often fiercely contested and dramatic. Matches between these sides are expected to be exciting contests with Australia's potent pace attack and England's aggressive batting lineup.
India Vs Australia
The conflict between India and Australia is another rivalry that has grown significantly in recent years. Both in test cricket and limited-overs forms, these two teams have engaged in memorable confrontations.
England Vs Pakistan
Games between England and Pakistan frequently provide exciting cricket that showcases their contrasting playing styles. Intriguing matchups result from England's aggressive batting style and Pakistan's potent bowling lineup. Both sides have match-winners, promising exciting games with unpredictable results.
West Indies Vs South Africa
The matchup between the West Indies and South Africa promises to confront different styles. The West Indies are a problematic opponent thanks to their explosive batting and aggressive bowling, while South Africa offers their systematic and disciplined approach. Fans can anticipate several spectacular performances and great hits when these teams play.
Australia Vs New Zealand
The T20 cricket 2023 format has kept the ferocity of the Trans-Tasman rivalry between Australia and New Zealand. Both sides have a history of playing in tightly contested games and have a good balance of established stars and up-and-coming players. Matches between these two cricket-playing nations will undoubtedly be thrilling to watch.
Player Performances
The players' talent is one of T20 cricket 2023 most intriguing elements. Explosive batters who can demolish bowling attacks with aggressive stroke play include Chris Gayle, David Warner, Babar Azam, and Jos Buttler. Fans may anticipate pyrotechnics from these players. Rashid Khan, Yuzvendra Chahal, Jofra Archer, and Jasprit Bumrah, among other cunning spinners and pace merchants, will attempt to confuse batters with their variety and abilities.
The Rise Of Young Talents
Young players have frequently used T20 cricket as a platform to establish themselves. Cricket fans will pay particular attention to up-and-coming players like Prithvi Shaw, Ollie Pope, Sandeep Lamichhane, and Shaheen Afridi in 2023 since they have already demonstrated tremendous promise and are set to make an impact on the competition. The 2023 T20 cricket season not only has fierce rivalries that are exciting to watch, but it also highlights the emergence of new players who are making their mark on the world stage. Let's look more closely at the emergence of young players in T20 cricket:
Haider Ali (Pakistan)
A young hitter from Pakistan, he has impressed with his ability to knock massive sixes and strike the ball cleanly. His belligerent demeanor significantly influenced the Pakistan Super League and attracted cricket fans' attention. Pakistan's T20 cricket 2023 team has much to look forward to because of Haider's bold-hitting approach.
Josh Philippe (Australia)
Josh Philippe has established himself as an accomplished wicketkeeper-batsman in his own Australia. Philippe has become a sought-after player in T20 tournaments worldwide because of his versatility in the field and ability to execute creative shots. He is usually one of the crucial assets for Australia in the T20 format and for many other forms, thanks to his powerful hitting and astute wicketkeeping capabilities during each match.
Akeal Hosein (West Indies)
With the help of his deft bowling, Akeal Hosein, a young left-arm spinner from the origins of West Indies, has always been making headlines during different cricket matches. He generally also has exceptional control, flight, and a good spell of bowling, which makes it difficult for batters to practically score easily off of him.
Fan Interaction And Creativity
The T20 cricket experience has developed well beyond different confines of the cricket field thanks to broad fan interaction and creativity. The use of various technical advancements, including drone cameras, augmented reality, as well as in-match analytics, have all been made possible using technological improvements, which have improved the viewing experience for all of the spectators both in the stadium as well as for fans that are in front of their screens.
Conclusion
In short, fans can easily anticipate a fantastic and exhilarating spectacle of athleticism, talent, and spectacular moments by the commencement of the T20 cricket 2023 season. This competition will display the skills of many other renowned cricketing titans and the emergence of many other promising and talented young stars. T20 Cricket 2023 promises to bring thrilling matches, great performances, and moments that will be recorded in the sport's history.