Education
Best Resources and Study Materials for CRISC Exam Preparation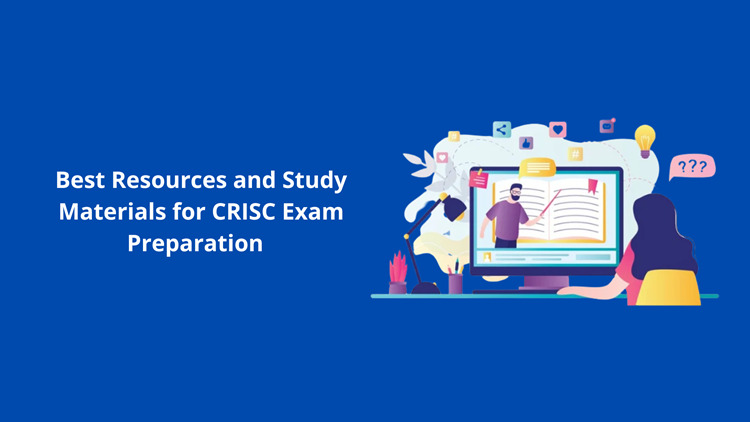 Professionals must stay on top of trends. One way to show that you are skilled at managing IT risks and implementing efficient controls is to get the (Certified in Risk and Information Systems Control) CRISC Course. Before beginning your journey towards CRISC success, it is important to have the necessary resources and study aids at your disposal. In this blog, we'll go through the top CRISC Study Material and programmes to aid in your exam preparation.
Understanding CRISC Course
It's important to underline the need for full CRISC training before examining the range of study materials available. A well-organised CRISC course provides real-world examples, expert opinions, and interactive learning opportunities in addition to covering the test content. Candidates will be well-equipped to succeed on the exam and in their professional jobs after completing CRISC courses because they will have a firm understanding of IT risk management and control assurance.
Leading cybersecurity training providers provide a unique CRISC course that is worth looking into. You may be guaranteed to gain assistance and useful insights from the instructors because they often have years of experience in the subject matter. It contains crucial concepts, including the design and implementation of information system controls and risk identification, assessment, response, and monitoring. These courses often include tests and practice exams to evaluate your growth and CRISC test readiness.
CRISC Study Material
To assist you in understanding and remembering important topics from your CRISC course, there are several study materials accessible. These resources, which vary from the official study guide to practice questions, provide you with a variety of opportunities to engage with the subject matter and strengthen your understanding.
The official CRISC study guide is a thorough tool that accompanies the test domains. It uses case studies and test questions to explain each topic in-depth. You may use this manual as a starting point to get a solid knowledge of the essential ideas.
The saying "practice makes perfect" is accurate while preparing for the CRISC test. There are a plethora of practice questions and mock examinations that closely resemble the style and degree of difficulty of the real test on several websites. You may learn more about your skills and possible development areas by answering these questions, and you'll have a better understanding of the test's format.
Collaboration with other CRISC candidates has various advantages. Users may submit questions, share ideas, and gain knowledge from one another's experiences in online discussion forums and communities devoted to CRISC. Your grasp of complicated subjects may improve as a result of the exciting learning environment offered by these online discussion forums.
To learn more about a topic or concept, think about reading extra books, whitepapers, and research papers. You might learn about case studies, actual instances from the real world, and an overall grasp of IT risk management through these resources.
Navigating Your CRISC Journey
You must invest the required time, energy, and money to pass the CRISC test. Your chances of succeeding are greatly increased if you complete a difficult CRISC course and utilise study aids effectively. It is crucial to have a well-organised study schedule covering important idea mastery, improving test-taking abilities, and interacting with other candidates to share knowledge and experiences.
Conclusion
Becoming a Certified Risk and Information Systems Control (CRISC) professional is a wise goal. To ensure your success, you must finish the CRISC course and use various study tools, such as official guides, sample exams, and online discussion forums. Utilising these tools and approaching your studies rationally will help you prepare for the test and get the expertise and abilities needed to succeed in the IT risk management field.