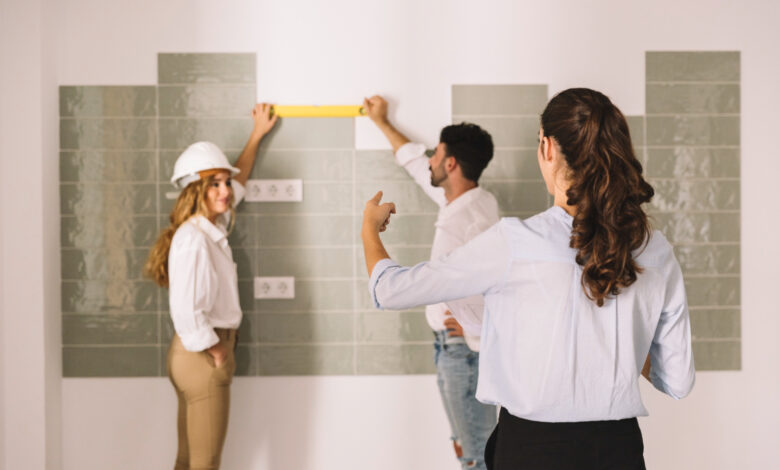 Revamping your home is a substantial undertaking that has the potential to infuse fresh energy into your living space, boost its practicality, and elevate its overall worth. Whether you're contemplating a minor facelift or a full-blown transformation, careful planning is the linchpin to securing a prosperous project.
In this comprehensive guide, we aim to equip you with seven essential tips that will serve as your compass on this journey, assisting you in crafting the home you've envisioned. So, fasten your seatbelts, we're off to the most successful remodel you can imagine.
Set Clear Goals and Priorities
When you're about to dive into a house remodel, it's crucial to kick things off by establishing your goals and priorities. Are you in the market for more space, enhanced functionality, or perhaps an aesthetic transformation? A recent survey conducted by the NAHB (National Association of Home Builders) indicates that a significant 82% of homeowners use remodels to simply refresh the visual appeal of old homes. Another massive chunk (81%) focuses on upgrading older features.
Defining your goals from the outset will provide a clear roadmap for your project. So, if you want to get yourself a big cozy bedroom, make this the project priority and lay down other activities around it.
Create a Realistic Budget
Creating a budget stands as a pivotal aspect of any remodeling venture. The process involves delving into the costs linked to your project, collecting quotations from contractors, and making sure to factor in permits, materials, labor, and unexpected expenses.
A noteworthy statistic from 2021, reported by the National Association of Realtors, illustrates the financial landscape of remodeling. On average, a kitchen remodel can set you back approximately 35,000 bucks. On the other hand, bathroom makeovers take noticeable swings between $10,000 and $30,000. This budgeting exercise goes beyond monetary planning, for it serves as a compass guiding your choices and decisions throughout the project.
Hire the Right Professionals
Unless you're a seasoned DIY expert, working with professionals is paramount for a successful house remodel. Architects, designers, and experienced contractors all work together to make your property dreams come true. They also ensure that the project is executed up to high professional standards. A study by Harvard's Joint Center for Housing Studies found that homeowners who hired professionals were more satisfied with their projects and often achieved cost-effectiveness. Therefore, choosing professional handyman services with established industry credentials can save you both time and money in the long run.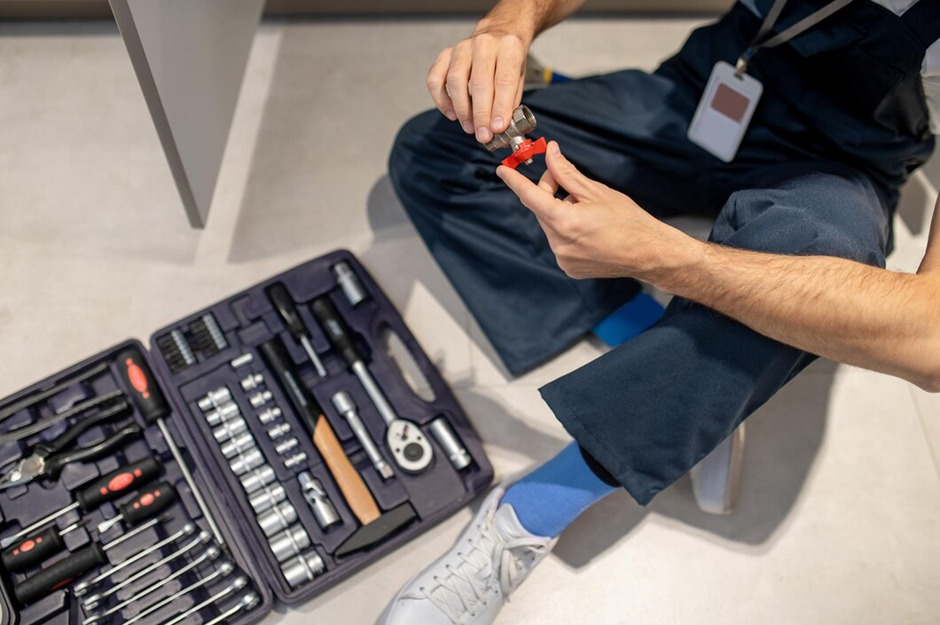 Image by zinkevych on Freepik
Plan for Temporary Disruption
It's essential to be prepared for temporary inconveniences during a house remodel. Depending on the scale of your project, you might experience massive disruptions to how your days usually pass by. To minimize these disruptions, communicate openly with your contractors, ensuring that they understand your family's needs and routines. By creating a well-thought-out plan, you can significantly reduce these annoying lifestyle disruptions. Your absence may even streamline the remodeling process.
Choose Quality Materials and Fixtures
The success of your house remodel truly rests on your choice of materials and fixtures. It's essential to go for products that promise durability, longevity, and practicality. What's more, consider the environment and your wallet – energy-efficient appliances and sustainable building materials are the way to go. These options don't only reduce your carbon footprint. They can also lead to significant savings and trimmed down energy bills. This presents great financial prospects in the long haul.
Design with Future Resale in Mind
While personalization is essential in your home, considering future resale value is a wise move. Trends change, and your life circumstances may evolve. A flexible and timeless design ensures that your home will appeal to potential buyers in the future. According to Zillow, kitchen and bathroom remodels often provide the highest returns on investment, making them smart choices for enhancing resale value. If we are to put things into numbers, some estimates say that a new kitchen can add up to 15% to the resale value of your property.
Don't Skimp on Permits and Inspections
Lastly, it's crucial to resist the urge to cut corners when it comes to legal groundwork. This is the best way to avoid cutting any chance of success at its root. Ensuring that your project aligns with local building codes and regulations isn't merely a bureaucratic formality; it's of utmost importance for your safety and the overall excellence of your remodel. While navigating the permitting process may appear somewhat time-consuming, it's an absolute necessity to ensure your project meets all the required standards and sails through without encountering any legal hurdles.
Final Thoughts
To wrap it up, a successful house remodel is an exciting journey brimming with chances to elevate your living space, increase your property's value, and craft a cozier, more inviting home. When you set clear goals, establish a practical budget, enlist the right experts, and select top-notch materials, you're all set to embark on your remodeling adventure with absolute confidence. Happy remodeling!
Expect some temporary disruptions and design with future resale in mind, all while following the proper permitting and inspection processes. So, remember everything we said, roll up your sleeves, and happy remodeling!